Chowdary, J A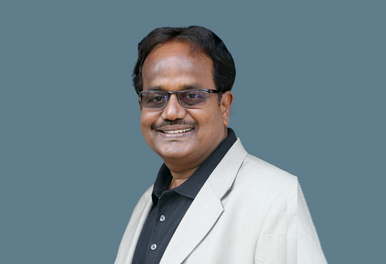 J A Chowdary
Entrepreneur, Innovator, Angel Investor, Industry Leader
JA Chowdary is an Entrepreneur, Technology leader and innovator with an illustrious career spanning across private and public sectors. He is passionate about improving the lives of Indianyouth through Technology Education and Employment Opportunities.

Over the last 35 years, Shi JA Chowdary has helped grow the Indian IT industry in the capacity of
‍

IT advisor and Policy advocate for several Indian State Governments,


Special Chief Secretary (Rank of Cabinet Minister) to the Andhra Pradesh Government in the Chief Minister's Office during 2014-19. Advised and assisted the Government in bringing in investments, generating employment, and encouraging innovation and start- up activities in Andhra Pradesh.


Head of several Indian and Global Industry forums such as FICCI, AMCHAM, TIE,HYSEA, IEEE


Chairman of STPI, Hyderabad, Chennai and Bangalore


Founder and India Managing Director of Global Technology Companies,


Advisor to Universities and Technology Institutions,


Co-founded TalentSprint a leading Ed-Tech company in India


Co-Founded Portal Player (Acquired by Nvidia Corporation)– A company that designed the Core Chip & Software that powered Apples IPods.


Angel investor, and


Mentor to entrepreneurs and students


During the early days of his career, he was awarded with NRDC Independence Day Invention Award by Government of India. JA Chowdary received the LifeTime Achievement Award from Hyderabad Software Exporters Association (HYSEA) in 2021. Received an award for his outstanding contribution to Indian FinTech & Startup Ecosystem during the Fintech Festival 2022. He is also proud of the fact that he has worked at ISRO Satellite Center in developing Telemetry subsystems for Rohini and Bhaskara Satellites.

JA Chowdary received his M.Tech from IIT Madras and M.Sc., from Sri Venkateswara University.

Key current activities:
Chairman of the Blockchain Committee at Bureau of Indian Standards, Government of India. Spearheading the formulation of INDIAN Standards for Blockchain Technology which will become part of ISO standards for Blockchain International Standards.


SCo-founder of Fintech Forums in India at Hyderabad, Bangalore & Chennai with members from Government, Investment community, Education & Research community, Financial Institutes and Technology companies to encourage Fintech Startups and adoption.


He is a member of the IITMAA Thought Leadership Council (TLC).


Board of Director, Amara Raja Electronics and few other organizations.