Akhade, Nitin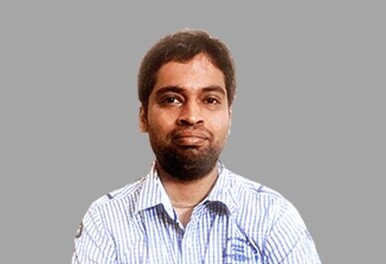 Nitin Akhade
Consultant, Customized Energy Solutions Ltd.

Nitin Akhade is working CES on the emerging technologies, providing consulting in market linkages and technology mapping for economic development of rural and unserved communities. Nitin has over 10 years of experience in the energy sector with a particular specialization in areas of energy access, developing sustainable business models and market linkages for enhancing the livelihoods of rural communities.
‍
His research experience focuses in areas of renewable energy powered end use applications and appliances, formulation of standards and benchmarks for productive end use applications for BoP segments and clean cooking solutions for reducing emission hazards for women and children in the developing world.

He holds a dual master's degree in Nuclear Engineering from University Polytechnic Catalonia, Barcelona, Spain and Grenoble Institute of Technology, France; Executive Energy Management degree from Grenoble Ecole de Management, France; and a bachelor's in technology in Electrical Engineering from Dr. Babasaheb Ambedkar Technological University, Raigad, India. He had previously worked with Clean Energy Access Network (CLEAN) on managing the activities related to technology development and market linkages for decentralized renewable energy eco-systems in India. He also had a short stint with Lloyd's Register Consulting, Mumbai on safety assessment of nuclear power plant.