Dr Kanwaljeet (Sunny) Anand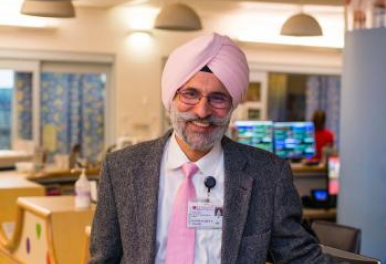 Dr Kanwaljeet (Sunny) Anand,
Professor of Paediatrics & Anaesthesiology, Stanford University School of Medicine CA

Dr. Kanwaljeet (Sunny) Anand received an MBBS from M.G.M. Medical College, Indore and D.Phil. from University of Oxford (as a Rhodes Scholar), followed by post-doctoral training at Harvard Medical School.
‍
He received the Dr. Michael Blacow Award from British Paediatric Association (1986), Paediatric Resident Research Award from American Academy of Paediatrics (1992), Young Investigator Award in Paediatric Pain from International Association for Study of Pain (1994), Jeffrey Lawson Award from American Pain Society (2000), Windermere Honorary Award from Royal College of Paediatrics & Child Health (2004), "Mentor of the Year" Award (2007) from University of Arkansas, Nils Rosén von Rosenstein Award from Swedish Academy of Medicine (2009) (the highest international Paediatrics award, awarded every 5 years), 9th Annual "In Praise of Medicine" Award from Erasmus University (2013), and Nightingale Excellence Award for Physicians (2016) from Stanford Children's Health.

He founded Harmony Health Clinic in Central Arkansas and received the Father Joseph Biltz Award (2007) from the National Conference for Community & Justice and Dr. Martin Luther King "Salute to Greatness" Individual Award (2008) from the Governor of Arkansas.