Chakravarty, Kalyan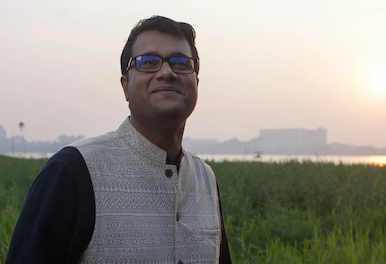 Kalyan Chakravarty,
Executive Director PanIIT Alumni Foundation

Kalyan is the Founding Sevak & Executive Director of PanIIT Alumni Reach for India Foundation (PARFI). 
‍
PanIIT Alumni Foundation is a nation building initiative with the mission to enhance incomes of the underserved by bringing the IITian spirit to vocational education through non-profit joint ventures with the state. Kalyan started his career in FMCG, marketing and strategy consulting in India & abroad, before returning to India to work in the social-enterprise sector.  He is a strong believer in applying market-based solutions for societal problems and development interventions. He is a member of the CII National Skills committee and is an active participant in policy making platforms.

Kalyan is an engineering graduate from IIT Madras with post-graduation in management from the Indian School of Business, featuring in the Dean's merit list and has completed an executive education program in strategic non-profit Management from Harvard Business School.