Choudhari, Digvijay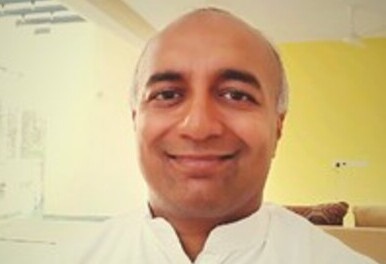 Digvijay Choudhari
Founder & CEO, SOBUS Insight Forum

He graduated in Electrical Engineering from IIT Bombay, India and then completed his M.S. in Electrical & Computer Engineering from the University of Texas at Austin, USA. Later, he worked with Cadence Design Systems, a leading EDA company, in Austin and Bay Area.
‍
Deeply inspired by the humanitarian work of Sri Sri Ravishankar he moved from Silicon Valley to the global headquarters of the Art of Living Foundation at Bengaluru, India. He has been a full-time volunteer with the Foundation for the last 16 years driving large projects including infrastructure and development.

As the Chief Administrator of the Foundation's Headquarters at Bengaluru, he set up and streamlined the operations of the 350-acre campus by creating simple, adaptable and scalable systems suitable to a volunteer-driven non-profit organization.

Next, he established and scaled Sri Sumeru Realty Private Limited as a professionally-managed quasi-social enterprise in the area of Real Estate & Construction delivering projects totaling 20 lac sft area worth more than USD 60M, with an industry-leading profit margin.

Currently he is focused on building Sobus Insight Forum as a global platform that catalyzes sustainable, scalable social impact via a holistic ecosystem for social startups to establish and grow.