Desai, Ashank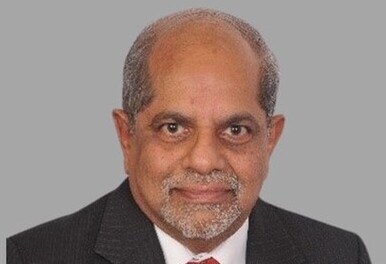 Ashank Desai
Vice Chairman & Managing Director of Mastek Ltd.

Ashank Desai is the Founder, Vice Chairman & Managing Director of Mastek Ltd. a global technology services company offering digital services and software for public and private enterprises in the UK, US, Middle East, Asia-Pacific and India. Mastek is around $ 300+ – million publicly-held IT player with 5000+ employees.

In 2015 Mastek demerged into another Software Products company called Majesco. .Majesco was a NYSE & NASDAQ listed company since 2015 till it went private in 2020 thru acquisition by a PE firm. It was the first Pure-Play Software Products company from India to be listed in US stock exchanges.

Mr. Desai studied at the Indian Institute of Technology (IIT), Bombay and the Indian Institute of Management (IIM), Ahmedabad.

Recently he has been felicitated by the Prime Minster Shri Narendra Modi for his contribution to NASSCOM & IT Industry for the last 25 years. He has been conferred with the "Distinguished Alumnus" Award from IIT Bombay and "Fellow of the Society" by Computer Society of India (CSI) in recognition of his services to the Indian IT Industry as an entrepreneur and for his contribution to the growth of education.

He is one of the founder members & Past Chairman of National Association of Software and Services Companies (NASSCOM) and a former President of Asian Oceanian Computing Industry Organization (ASOCIO). Mr. Desai has been involved in CII last 10years as Committee Member and Chairman of various sub-committees at the Regional as well as National Level. He is also the Vice Chairman, Governing Board of Bombay First, a NGO working on the mission to make Mumbai a world class city.

Contribution to Alma Mater
Created Corpus and supported two institutes at my alma mater.
The first one is Ashank Desai Center for Policy Studies at IIT, Bombay. Its Vision is to become a center of excellence that facilitates evidence informed and inclusive public policy.
The next center is The Ashank Desai Centre for Leadership and Organizational Development at IIM, Ahmedabad. The center aims to bring together governmental, non-governmental, and private organizations to conduct distinctive and high-quality leadership and organizational development research
Involvement In Education: Member of the Governing Board of IIM Ahmedabad and Chairman Finance Committee. Member Governing Board Goa Institute of Management (GIM) for past 12 years, now Chairman Governing Board. Governing Board Member of Goa Engineering College (GEC), Chairman Advisory Council of IIT Gandhinagar Research Park & Innovation and Entrepreneurship Centre. Member of the Governing Council of SAI University. Member of the Governing Board of IIIT, Bhubaneswar. Fmr. member of the Governing Board of IIT Jodhpur.
‍
Involvement In Social Issues Founded and funded an NGO – Avanshali Foundation which has trained for last 12 years 30 Thousand school girls, from low income groups, to become leaders. Founder Member & Co-Chairman of PanIIT Alumni Reach for India (PARFI). This is an effort supported by CII. PARFI is a 12-year-old Not-for-Profit organization providing Vocational Training for enhancing the income levels of poor high-school dropouts. PARFI trained more than 25,000 high school dropouts and impacted more than 1 lakh lives in rural areas. Almost everyone got job. Founder Member and Vice Chairman of an IIT, Bombay organization Society for Innovation and Entrepreneurship (SINE). SINE incubated 170+ ventures and 550+ Entrepreneurs, raised 1400 cr. Funds with Sales turn-over of 800 crores. Created 4000 Jobs and 41 IPs spun out from IIT Bombay. Founding Board of Advisors for an Award-winning NGO-Avanti Fellows for 10 years. Trained nationally over 60,000 disadvantaged students for admission in engineering colleges and IITs and reaching over 20 lakh students through free online learning programs. Vice Chairman of Governing Board of Mumbai First, an NGO working on the mission to make Mumbai a World Class city.