Ganapathy, Balaji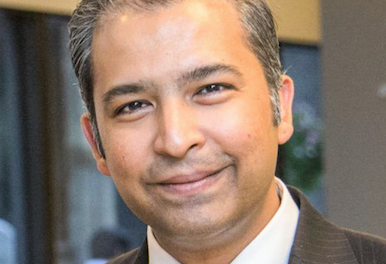 Balaji Ganapathy,
Chief Social Responsibility Officer, Tata Consultancy Services

Balaji is the Global Head of CSR and Chief Social Responsibility Officer for Tata Consultancy Services (TCS). Previously, he held the position as the Head of Workforce Effectiveness for TCS, overseeing the functions of Human Resources Business Consulting, Diversity & Inclusion, and Corporate Social Responsibility for over 30,000 employees of Tata Consultancy Services in North America. His primary responsibilities include coaching sales and business teams for business growth, driving talent management and employee retention initiatives, architecting the corporate sustainability strategy, and chairing the Diversity & Inclusion Council.. Under his stewardship, TCS is using its technology innovation, thought leadership, and skill-based volunteering to impact the state of STEM education in North America, with a special focus on impacting women and young girls, minorities and under-represented groups.

Balaji serves as the Chair of STEMconnector®'s STEM Innovation Task Force SITF), Chairperson of NPower's (TCC Advisory Council, Vice-Chair of the Million Women Mentors (MWM) Leadership Council, Executive Committee of IMPACT 2030, World Economic Forum's Steering Committee, and is part of US Chamber of Commerce's Education, Employment & Training Committee (EETC).

Balaji was awarded the 2017 Charlie H. Moore Award for Leadership in Corporate Community Engagement by CECP, the CEO Force for Good and presented with the 2017 Million Women Mentors Male Champion of Change Award. He strongly believes in the unique opportunity to address today's societal challenges and open the doors to prosperity for all, through the combined power of purpose, people and technology.

He has a proven track record of envisioning, leading and implementing strategic initiatives that impact business, people and communities. He has served as the Head of HR for Global R&D, where he was part of TCS's Corporate Technology Board & spearheaded the mandate for institutionalizing a culture of innovation across the organization. As Head of HR for TCS' Corporate Learning Center, he led a team responsible for onboarding & integrating over 12,000 campus hires. Before joining TCS, he co-founded & ran an entrepreneurial venture that provided process consulting services & leadership coaching to companies in the manufacturing sector.

Balaji is a regular speaker at national forums, presenting a range of topics relating to business, human resources, corporate social responsibility, and the information technology industry. He is an active advocate of deriving social good through the confluence of public, private & non-profit partnerships. He is a Post Graduate in Human Resources Management and a Bachelor of Technology in Mechanical Engineering.