Kapur, Ambassador Pradeep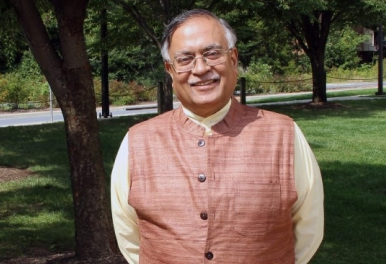 Ambassador Pradeep Kapur

Author of the Amazon Best Seller Book, "Beyond the COVID-19 Pandemic: Envisioning a Better World by Transforming the Future of Healthcare"; Ambassador Pradeep Kapur received the 2020 IAPC (Indo American Press Club) "Excellence in Literature" Award, and the 2020 Raymond Aaron Group "Health for All" Award for his latest book.
Ambassador Pradeep Kapur is an acknowledged "luminary diplomat" with a distinguished career, working closely with Heads of Governments, Heads of State, and other global leaders and policymakers in different continents of the world: Asia, Africa, Europe, North America, and South America.

As an educator, he has taught at some of the most prestigious universities, including Sorbonne University, Paris; IIT Roorkee; MDI Gurugram; Georgetown University; University of Maryland College Park; and as a Visiting Scholar at the George Washington University. He is a proud Alumnus of IIT Delhi, with B Tech (Electrical Engineering), and M Tech (Systems & Management Studies).

He is currently working as International Strategic Adviser to Intellect Design Arena Inc.; Executive Director of "Smart Village Development Fund" at the WHEELS Global Foundation, an initiative of IIT Alumni in USA and India (supporting rural development in the areas of Water, Healthcare, Education, Energy, Livelihoods and Sustainability- with the acronym WHEELS); Director, Ambassador's Circle, American Hindu Coalition; and Chairman, Advisory Council, DiplomacyIndia.com

He is invited regularly as a commentator on national TV channels for geo-political analysis; is the author of many articles and books; and speaks French and Spanish, besides various Indian languages.