Naik, Priya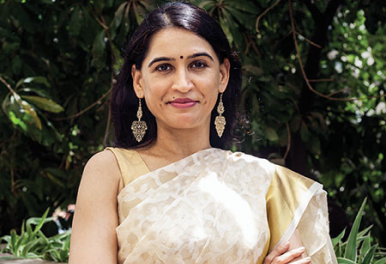 Priya Naik,
Founder and CEO Samhita Social Ventures, Mumbai

Priya's belief in collaborative action and the power of responsible corporate citizenship is reflected in the multiple partnerships that Samhita has structured amongst Corporates, Indian and international foundations, government agencies, social organizations and academic institutions, to maximize social impact.

​ A front runner in building the narrative around corporate responsibility, Samhita is actively moving the needle from cheque-book corporate philanthropy to purpose-led, sustainable commitments.

Priya set up Samhita with the support of N.S.Raghavan, the co-founder of Infosys. She also co-founded Spark, an education incubator, which created high impact solutions for students, teachers and affordable private schools. Priya was a part of two start-ups at the Massachusetts Institute of Technology (MIT). Apart from winning several awards for both at MIT, one of the projects was piloted at the Grameen Bank in Bangladesh. Priya has consulted with the International Finance Corporation in Africa and served at Arthur Andersen, Mumbai.

Priya has a Master's degree in Economics from Yale University, USA; a Master's in Public Policy from the University of Michigan, Ann Arbor, USA and a Master's in Commerce from Mumbai University, where she was a Gold Medalist. She also received an Execution Education certificate from Harvard Business School.

Samhita is an impact facilitation firm which builds long-term partnerships between companies, foundations, philanthropists, social organizations, start-ups and government institutions to address social, economic, and environmental issues, at scale.