Padhee, Dr. Arabinda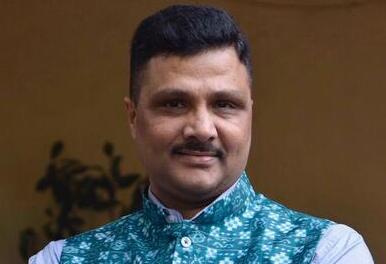 Dr. Arabinda Padhee IAS
Principal Secretary, Agriculture & Farmers' Empowerment Government of Odisha
[email protected]

Dr Arabinda Kumar Padhee has extensive experience in agriculture policy space in the Government system. He has also a unique understanding of agriculture research and development, at both national, and international level. A PhD from the Indian Agricultural Research Institute, New Delhi, Dr Padhee also holds a master's degree in public administration (MPA) from the University of Birmingham, UK. He has taken public policy courses at University of Toronto; Civil Services College, Singapore; and University of Cambridge at various points in his career.

Dr Padhee joined the Indian Administrative Service in 1996. He has held various important positions both in Government of Odisha and Government of India. As the Country Director of the International Crops Research Institute for the Semi-arid Tropics (ICRISAT) in his immediate past assignment, Dr Padhee played a very crucial role in the successful journey of the research Institute.

Dr Padhee is recipient of various awards and recognitions, such as the National Award for contribution to humanitarian services given by the Indian Red Cross Society, AIASA National Award for outstanding Leadership in Agriculture, etc. He is a member of World Bank's India Agricultura Policy Advisory Group. Dr Padhee regularly writes opinion pieces and scholarly articles around issues related to climate change, agriculture, nutrition, and food policies, and has interests in promoting sustainable, inclusive, and resilient food systems.