Prabhakar, L.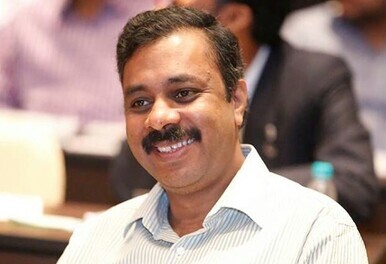 L. Prabhakar
Executive Vice President & Head - Social Investments, ITC

L Prabhakar is Executive Vice President and Head - Social Investments at ITC Limited, a leading Indian conglomerate. In this role, he oversees all social interventions of ITC focused on enhancing social and environmental capital that includes areas like Natural Resource Management; Sustainable / Climate Smart Agriculture; Social Forestry; Waste Management; Education; Skilling; Livelihoods, Health, Nutrition & Sanitation; and Women Empowerment. An alumnus of KREC Suratkal and XLRI, Jamshedpur with 33 years of experience, he was associated with ITC in the HR Function for 27 years in different capacities across businesses including Agribusiness, Information Technology and Corporate before moving to his current role. He has also worked with TVS Motors for 4 years and Murugappa Group (EID Parry and CUMI) for 3 years. Throughout his career in HR, he has also remained engaged on organizational activities related to societal responsibility.
‍
He is currently a member of CII's National Committee on CSR and Co-Chair of CII Eastern Region Committee on CSR & Affirmative Action. He is also part of the Steering Committee of India Sanitation Council operating under the aegis of FICCi. He has been actively associated and held positions of responsibility with National HRD Network, CII, EFSI, Hyderabad Management Association and Global Compact Network India.