Prabhu, Dr. Shruti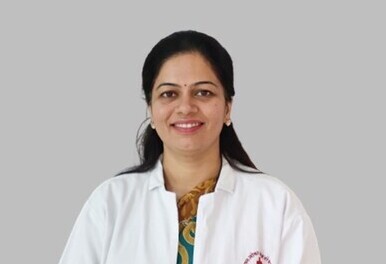 Dr Shruti Prabhu,
Head Public Health, Sri Sathya Sai Sanjeevani Hospital, Naya Raipur

Dr. Shruti Prabhu heads the Department of Public Health at Sri Sathya Sai Sanjeevani Hospital, Nava Raipur. She graduated in medicine from Mahatma Gandhi Institute of Medical Sciences (MGIMS), Sewagram, Wardha, India and completed MD in Community Medicine from Seth GS Medical College and KEM Hospital, Mumbai, India. She is the National Trainer for Breastfeeding Friendly Hospital Initiative (BFHI) and Infant and Young Child Feeding (IYCF) practices.
‍
Dr. Shruti has 10 years of experience in designing and implementing large scale community-based Preventive Medicine programs and Public Health initiatives across several thematic areas such as Adolescent-Infant-Child-Maternal Health & Nutrition, Tobacco Cessation & Research. She has also worked with migrant and refugee communities in Australia and in several Tribal and Rural areas of Maharashtra and Chhattisgarh states in India including the Bastar region. She is currently working on a novel model for demonstrating Comprehensive Primary Healthcare for Universal Health Coverage in rural parts of Central India.

She has on-the-ground experience of working closely with communities, frontline healthcare workers, policymakers and health systems stakeholders in many states in India. Her professional and research interest revolve around health systems and policy research (HPSR), especially organization of health services and its application on-ground in resource-constrained settings. She is passionate about knowledge and skill transfer to frontline healthcare workers and communities and believes it is vital for a radical change in healthcare in this country.