Rao, KS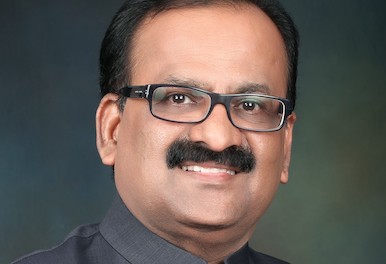 KS Rao
Executive Vice-President & Head – Investor Education & Distribution Development Aditya Birla Sun Life AMC Ltd.

KS Rao, Head -Investor Education and Distribution Development, at Aditya Birla Sun Life AMC Ltd. has been instrumental in setting up the award-winning function at the organization, helping grow its reach to more than 10 million investors and 50K plus channel partners. He was also instrumental in setting up of ,NIPUN learning academy, an upskilling platform for channel partners, VRM channel for engaging MFDs and SAMPARK focused initiative to expand distribution.
‍
Led by his passion for financial literacy, Rao conceptualized and introduced many of the now successful programmes such as Nivesh Mahakumbh - mass investor education initiative, ForHER –an exclusive financial educational initiative to empower Women, Fauji Nivesh - customized workshop for defence personnel, Financial Education For Educators (FEFE) – financial empowerment program for teaching faculty, My First Pay Cheque –to educate final year graduates who are about to enter into employment ,Nivesh Abhiyan, Nivesh Paathshala in 12 Indian languages, Mutual Fund Mantra among others.
‍
He was also instrumental in introducing many digital initiatives likes Investors' Hangout, Mutually Yours(podcast), Smart Selfie (Goal based financial planning), and Mutual Fund Assist as well as in developing unique modules such as Friday Finance, My First Investments, Money Lab among others. Under his leadership, Samriddhi, the AMC's in-house personal finance magazine for train passengers reached out to more than 5 million readers. Rao also works closely with many of the educational institutions, Universities, and media partners, and has (with his team) in the last five years conducted over 12K outreach programmes.
‍
Under his leadership, ABSLMF has sealed its place as the best in the industry and has won the Asia Asset Management's Best Fund House for Investor Education award 6 times over last 5 years (four times in a row) as well as Innovative Approach to Investor Education- Best Fund house for Investor Education Gold Category award from Outlook Money four times in row, to name a few.
‍
Rao was recognized as one of the TOP-50 Most Influential Marketing Financial Services Professionals by CMO ASIA for the years 2018&2019, 100 Topmost Influential BFSI Leaders at BFSI Congress 2019, Top 101 Most Influential Business Leaders at BFSI Congress in 2020, AIWMI (Association of International Wealth Management of India) recognized him as one of the Top 30 India's Best Finance Teachers in 2021, World Leadership Congress listed Mr Rao as one of The most admired BFSI professionals in 2022. He was recognized as a ROLE MODEL –Leadership award at Aditya Birla Capital inspirational awards 2021.
‍
He is a member of the esteemed Financial Literacy Committee of Association of Mutual Fund Industry (AMFI), Member of Advisory Committee – School for Investor Education & Financial Literacy, Member of Mutual Fund Examination Committee at National Institute of Securities Market (NISM). He is a certified executive coach at ABG.
‍
He is an alumnus of IIM, Calcutta, and holds a Master's in Business Administration in Finance. He is also a certified Chartered Wealth Manager (American Academy of Financial Management) and holds a Post Graduate Diplomas in Portfolio Management & International Business).