Santhanam, Ms Bhuvana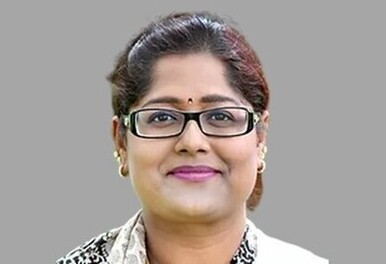 Ms Bhuvana Santhanam,
CEO - Global Outreach Sai Global Federation of Foundations

Ms Bhuvana Santhanam is the CEO of Global Outreach and has close to 25 years of experience in Brand Marketing Strategies, Corporate Communications, Sustainability and Corporate Social Responsibility (CSR). She was the Global Head of Corporate Communications and CSR at a six billion USD retail and hospitality conglomerate in Dubai where she lived and worked, before she moved back to India in December 2012, after more than 15 years in the Gulf. Upon her return to India, she joined as the National Director for one of India's leading Image Management firms, consulting and advising corporate boards of national and international brands.
‍
In 2015, Ms Bhuvana quit her lucrative and high-profile corporate career and joined the service mission of Sadguru Sri Madhusudan Sai which brings respite to thousands of underprivileged and needy children through free healthcare, education, and nutrition across 30 countries. Ms Bhuvana is also a Trustee of the Sai Global Federation of Foundations which assists and coordinates the efforts of Sadguru's mission in over 30 countries. She is also speaker, presenter of hundreds of successful events, curator of conferences, and a published author.