Shenoy, Suresh V.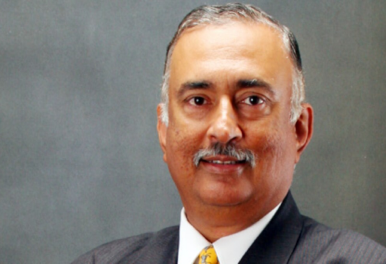 Suresh V. Shenoy,
President, WHEELS Global Foundation (WGF)

Mr. Suresh V. Shenoy is the President for WHEELS Global Foundation (WGF) and serves on its board to provide valuable advice and direction for activities of the non-profit organization. Mr. Suresh Shenoy has been an active supporter of the Capital IIT and Pan IIT Alumni associations and has continued to give his time and talent to WGF as its trusted advisor.

Mr. Suresh Shenoy is Executive Vice President at Alyxtech, Inc., Inc., a Virginia based systems consulting and Technology Company. He recently completed two terms as Chairman of the National Capital region of the American Red Cross and currently serves on the boards of The Kevric Company, IMC Global Services, The Capital IIT Alumni Association and the Fairfax County Chamber of Commerce. Mr. Shenoy also serves on the TechAmerica Board of Directors, the Board of Directors for Fairfax 2015 – the biennial World Games of Police and Fire Fighters with 12,000 athletes competing from 80 countries.

His distinguished career includes being the Program Committee Chairman of the PanIIT Global Conference held in Washington, DC in 2005. Mr. Shenoy served as co-President of the PanIIT Alumni Association in North America for the 2006-2008 Term. He also represented Dranesville District on the Fairfax County IT Advisory Board for six years. Mr. Shenoy is a Fellow of the Information Management Congress (Europe) and AIIM International (USA). He has been recognized by IBM Corporation as 'Information Champion' for his contributions to Enterprise Content Management technologies for three consecutive years 2009-2012 and received the Distinguished Service Award from his alma mater, the Indian Institute of Technology in Mumbai. In 2010, Mr. Shenoy and his brother Sudhakar, were honored by the Northern Virginia Community Foundation for their leadership and contributions to Fairfax County. He is on the adjunct faculty of the School of Information Technology & Engineering at George Mason University, where he teaches a course in Entrepreneurship and Business Innovation.