Shivanand, Ishan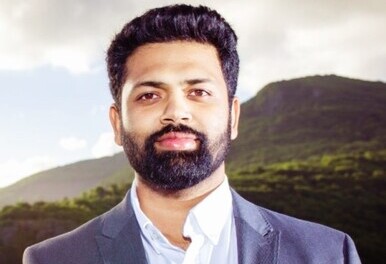 Ishan Shivanand
Founder, Yoga of Immortals
Director, Mental & Behavioural Health Initiative, WHEELS Global Foundation

Ishan Shivanand is a mental health professor and researcher with expertise in non-pharmaceutical and meditative modalities. He has taken Indian Knowledge Systems and traditional medicine to Military personnel, Healthcare Workers, international athletes and youth across 14 countries over a span of 10 years.

Scientific research using his techniques were published in peer-reviewed journals Rutgers Medical Journal, American Urological Association, Frontiers in Psychiatry, Journal of Studies on Alcohol & Drugs, etc. showing reversal of anxiety, depression, and insomnia among 72-82% of participants), and improvement in quality of life among 77% of participants within 4 weeks of practicing his science-based protocols.

To commemorate his contributions to the mental health ecosystems, American Flags have been flown over the U.S. Capitol by the US House of Representatives, and presented to him by the United States Congress. He has received proclamation of Ishan Shivanand Day by the Office of the President, New York City for his contribution in preventive & promotive healthcare. The Union Health Minister of India Dr. Mansukh Mandaviya has personally acknowledged the efficacy of his treatment modalities and research work in mental health.