Thiagarajan, B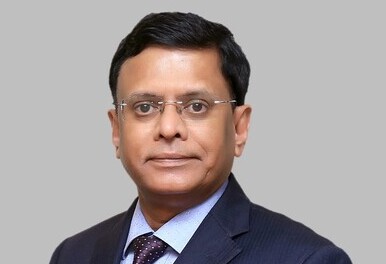 B Thiagarajan,
Managing Director, Blue Star Limited

B Thiagarajan holds a bachelor's degree in Electrical and Electronics Engineering from Madurai University. He has also completed the Senior Executive Program of London Business School. He has over four decades of experience in General Management, Sales & Marketing, Manufacturing, Corporate Strategy, Public Relations, and Investor Relations, having worked for reputed companies such as Larsen &Toubro Ltd, BPL Systems Ltd and Voltas Ltd, prior to joining Blue Star Limited (www.bluestarindia.com) in 1998.
‍
In Blue Star Limited, a public limited company listed in Bombay Stock Exchange and National Stock Exchange, Thiagarajan has handled various assignments in the Air Conditioning & Refrigeration Products business, Service Business, Corporate Communications & Marketing and Corporate Planning before he was elevated to the Board in 2013. He was appointed as Joint Managing Director in 2016 and elevated as Managing Director with effect from April 1, 2019. He currently oversees Electro-Mechanical Projects and Air Conditioning Solutions business, Cooling and Purification Appliances business, Manufacturing, Supply Chain, R&D, Corporate Marketing Services, Corporate Communications and Public Relations.
‍
Apart from being the Wholetime Director of the Board of Blue Star Limited, he holds the following positions:
Member, Audit Committee
Member, Risk Management Committee
Chairman, CSR Committee

In addition, Thiagarajan is a Member of the Board of the following Group companies:
‍
Blue Star Engineering & Electronics Limited
Blue Star International FZCO, Dubai
Blue Star Systems and Solutions LLC, UAE
BSL AC&R (Singapore) Pte. Limited
‍
Thiagarajan's specific areas of interest are:
‍
Related Diversification & Adjacencies
Industry 4.0
Marketing 4.0
Environment & Sustainability
TCM (Total Cost Management)
‍
Thiagarajan has adequate exposure to Company Law, Listing Obligations and Disclosure Regulations of SEBI, Integrated Reporting, and other Governance requirements.
‍
Thiagarajan plays an active role in various industry fora and is the Past President of the Refrigeration and Air Conditioning Manufacturers Association (RAMA). He is the Past Co-chairman of CII National Agriculture Council, Past Chairman of CII National Cold Chain Taskforce. He is the immediate Past Chairman of the CII Western Regional Council.
‍
He is a nominated member of the CII National Council and Chairman of National Taskforce on Rural Development and Migrant Workforce. He is also the National Vice Chairman of the Indian Green Building Council.