Vullaganti, Murali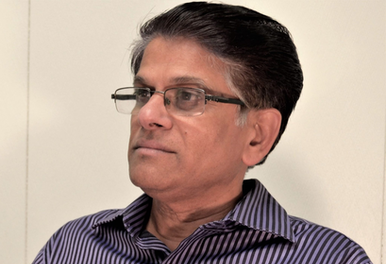 Murali Vullaganti
Founder and Exec Chairman, Rural Shores and People Shores

Murali is a passionate Social Entrepreneur and a global Business Leader with 30+ years of technology experience spanning three continents; North America, Europe and Asia Pacific.
‍
Murali Vullaganti is a Founder and CEO of PeopleShores, a US based Public Benefit Corporation (PBC) focusing on empowering and transforming young adults in under-served communities in the US into knowledge professionals through Impact Sourcing. Started in October 2017.

Prior to PeopleShores, Murali founded RuralShores, a similar social enterprise set up in 2009 in India with a vision to bring technology-oriented jobs to the rural youth. RuralShores now has 18 centers spread across 9 states employing 4000+ rural youth managing 80+ complex processes for 30+ reputed clients across 4 continents. RuralShores success story is a case study at Oxford, Harvard, IIM Bangalore and other management schools.

Murali spent 15 years on Wall Street providing technology solutions to Investment Banks. He also spent one year in London and 5 years in Asia Pacific in executive capacity at large Technology Companies including Electronic Data Systems (now HP). At EDS, Murali was credited for successfully building new practices (including Trading & Risk Management in the USA) and new markets (Capital Markets in Asia). His last role at EDS was Managing Director for EDS' Solutions Consulting Asia Practice, covering Greater China, South-East Asia and India. Murali also served Xansa (now Sopra Steria) as Managing Director of India operations and Executive member of the Group Management Board.

Murali earned two post graduate degrees from two prestigious institutions in India;

MS in Applied Mathematics from Indian Institute of Technology, Kharagpur

MS in Computer Science from Birla Institute of Technology and Science, Pilani.